Partners YES
_____________________________________________________________________________________________________________________

The Agricultural University of Athens (AUA) is the third oldest university in Greece. Since 1920, AUA has been making valuable contributions to Greek and European economic development and policy-making, by conducting basic and applied research and producing high quality graduates as well as cutting edge scientific knowledge.
Agriculture Univeristy of Athens – Resserch Committe / Greece - Lead Partner
---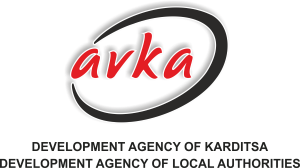 The Development Agency of Karditsa, in short ANKA, established in 1989. The main shareholders are local authorities and organizations representing the society of Karditsa, such as regions, municipalities, cooperatives, chambers.The Company's main objective is to help develop, manage, maintain, protect and make the best use of natural resources, introduce innovation and entrepreneurship in the productive system; introduce and increase the use of renewable energy sources; support and develop new collective structures, contribute in social development and the general development of Karditsa and other areas in Greece, if requested.
Development Agency of Karditsa S.A
Anka Anaptyxiaki Karditsas Anaptyxiaki Anonimi Etairia O.T.A / Greece - Beneficiary partner
---

Microfinanza Srl is a fully independent company registered in the year 2000 as an Italian LLC specialized in providing qualified services and technical support to the microfinance sectorworldwide.
Its mission is to boost financial inclusion and to support the growth and professionalization of the microfinance sector by providing expertise and innovative solutions to Financial Service Providers and the microfinance infrastructure, and improving financial capabilities of different targets, including micro-entrepreneurs.
Microfinanza S.P.L / Italy - Beneficiary partner
---

Youth Business Poland comprehensive support for young people in the development of stable companies. We believe that supporting entrepreneurship contributes to the development of human potential and economic growth.
Youth Business Poland (YBP) is an accredited member of the Youth Business International (YBI), founded by the Prince Charles Foundation, which promotes entrepreneurship and job creation in 46 countries. The YBI network brings together over 20,000 mentors and assists 18,000 businesses each year. In Poland, the YBP program is run by the Technology Incubator Foundation, which brings together 100 mentors – experienced business practitioners, who have helped 600 companies since 2008. YBP offers long-term mentoring support, pre-acceleration, training, consulting, and capital assistance.
Beginners entrepreneurs can enjoy professional YBP support in the form of:
6 month individual business and specialist mentoring process

Pre-acceleration projects (5-6 business workshops and individual mentoring)

Workshop and business training

Individual consulting (business, legal, accounting and tax)

Support in raising funds
Participation in YBP programs is also a business relationship and networking, You can exchange knowledge and experience with other beginning entrepreneurs.
Foundation Technologic Incubator - YBP / Poland - Beneficiary partner
---

Autoocupació (Fundació Privada per a la Promoció de l'Autoocupació de Catalunya) is the proposal of a group of young people to promote self-employment as an alternative in the fight against youth unemployment. It was created, initially named as CP'AC, in 1986.
Autoocupació / Spain - Beneficiary partner
---

Munich Business School ranks among the leading business schools in the German-speaking countries and is one of German's most international universities. Munich Business School contributes to the economy and society by creating an inspiring academic environment in Munich that enables individuals to strive for entrepreneurial success while treating the people around them as well as our natural resources in a respectful and responsible manner. In a holistic approach, we encourage people to fully understand and appreciate their role in and impact on society as well as to competently apply and continuously advance their business knowledge. We provide students from all over the world with an academic and professional perspective in Germany and beyond. In collaboration with our international partner universities, we enable them to gain advanced insights into the global economy and diverse cultures. Together with our company and academia partners, we create a platform for motivated and curious individuals with an entrepreneurial spirit to connect, exchange views and learn from each other. In all of our activities, we pursue practical relevance and high quality.
Munich Business School / Germany - Expert Partner
---

KIZ is an expert when it comes to self-employment and professional reorientation . It is a matter of the heart to help our customers recognize their strengths and become successful – be it in the job or as an entrepreneur. Among other things, we do this together with private partners and the public sector.
KIZ SINNOVA Company for Social Innovation gGmbH / Germany - Expert Partner
---

Youth Business International (YBI) is a global network of expert organisations supporting underserved young entrepreneurs in over 50 countries across 6 continents to start, grow and sustain their businesses. We connect and support our members, partners and young people to develop and scale new solutions to the critical challenges facing underserved young entrepreneurs in today's rapidly changing world. As a result, our members deliver better quality support to more young people. In 2017, 31,786 youth-led businesses were started or strengthened with support from YBI members.
Youth Business International YBI / United Kingdom - Expert Partner
---